The 5th & 6th grades tribute to the Kansas City Chiefs! Not too shabby for beginners!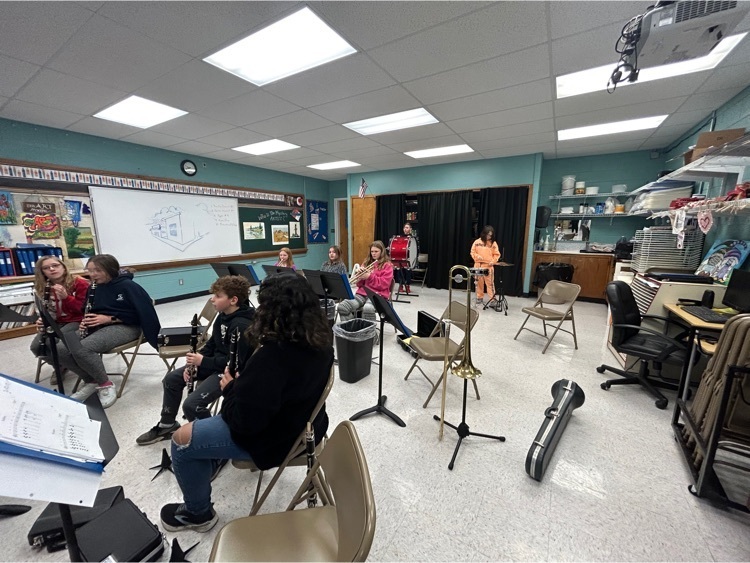 Mrs. Stone's Care Club is working on no sew blankets to deliver to the animal shelter! These 3rd & 4th graders are some exceptional workers who are giving back to our communities.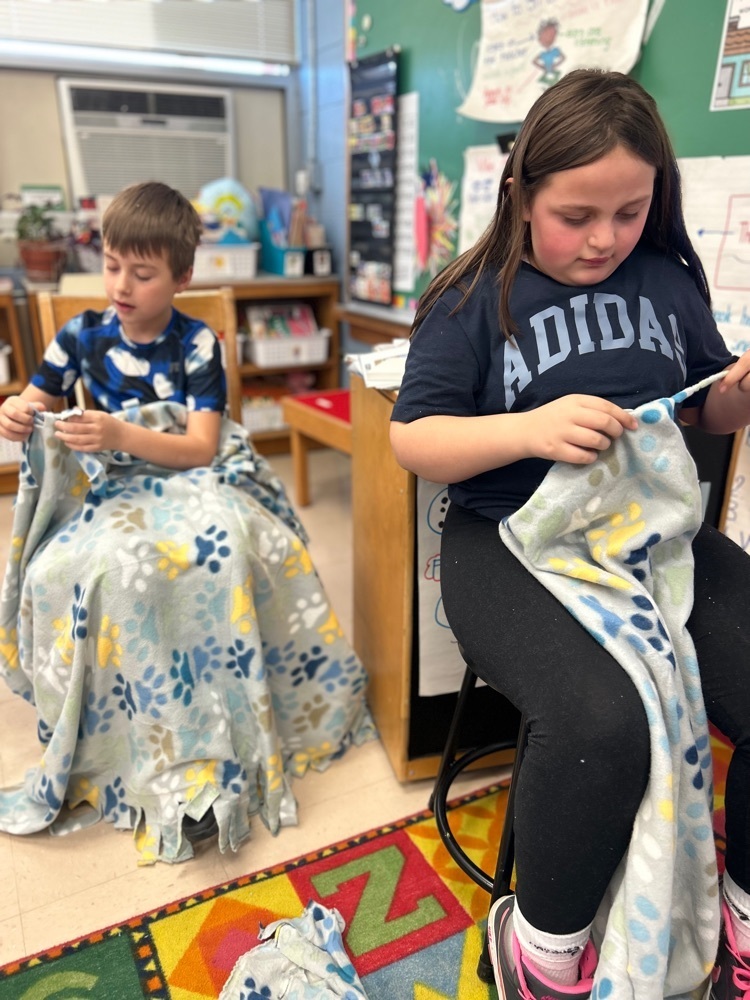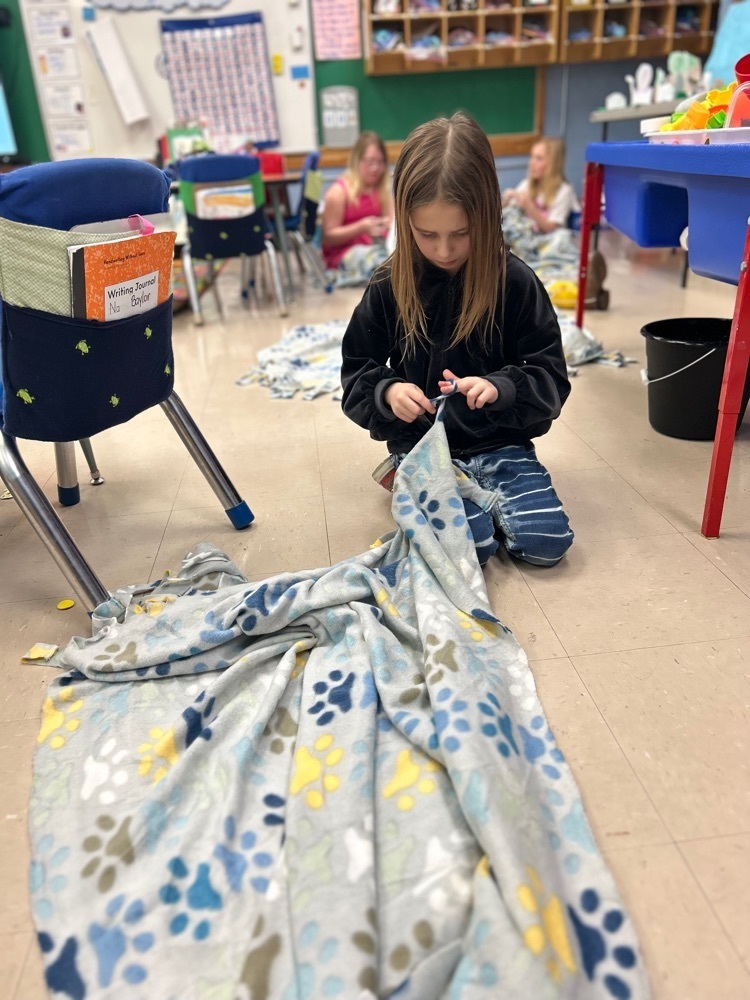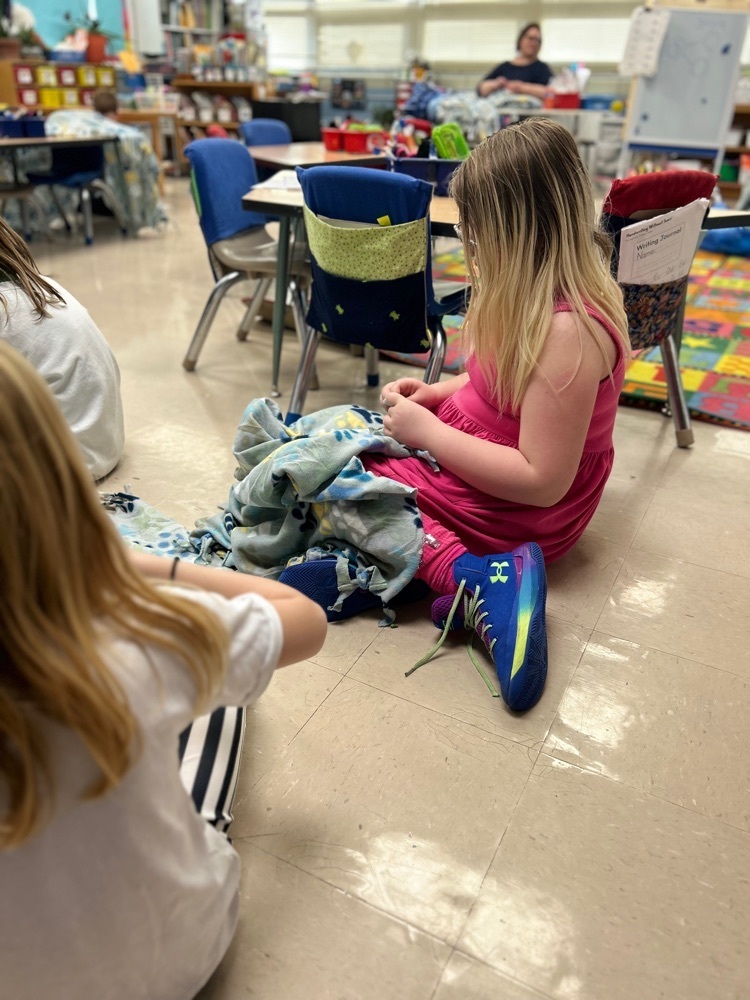 This week two Bobcats were "Caught Being Good"! Marissa Bru was noticed for exceptional playground behavior. She chased a ball and put it back where it belonged without being asked. Thank you Marissa! Joey Barron was caught picking up the lunch room floor! We're so proud of you Joey!

Mark your calendar! We have a 5th and 6th grade basketball addition. The Chula Bobcats will be taking on the Southwest Wildcats on March 15th at Southwest. Games begin at 6:00pm

Due to road conditions and concern for student safety the Livingston County R-III School District will be closed today, January 25th! Enjoy your Snow Day!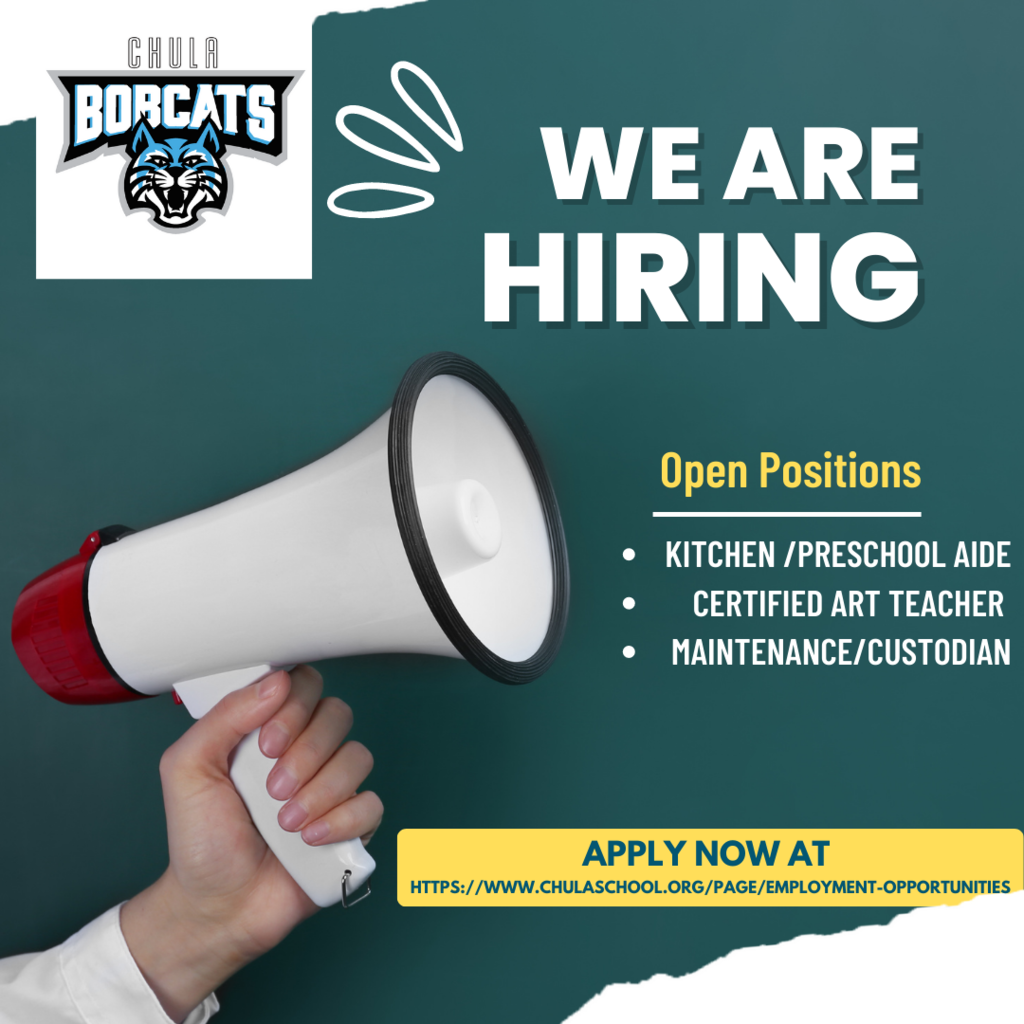 Reminder, there is no school on Monday, January 16th as we celebrate and remember Martin Luther King, Jr. There will also be no basketball practice!

These three Bobcats have been caught being good this week. Jaylen Whitley has been a great leader in class this week and we are proud of him! Andy and Ava Ireland both were recognized for their behavior in Art this week. Andy was a hard worker and Ava pushed in chairs and picked up without being asked to do it! Way to be good role models!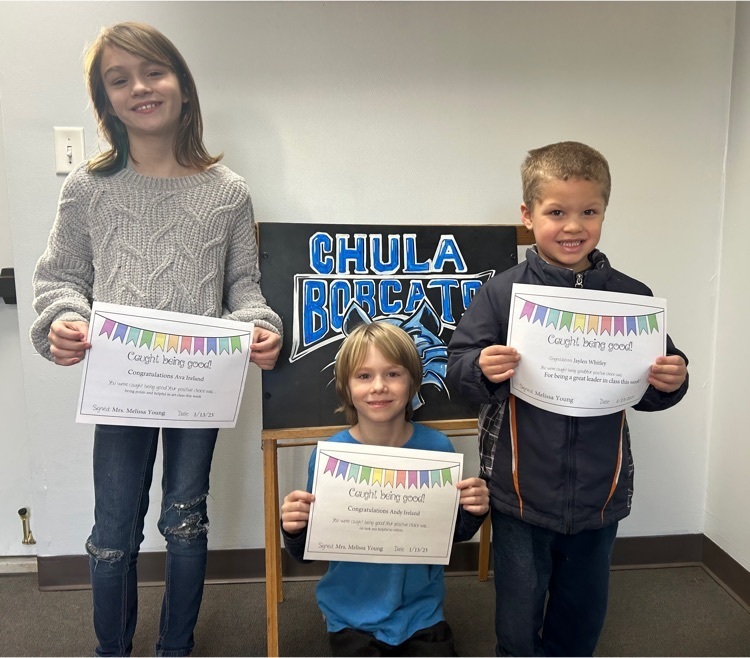 Chula School 3rd &4th grade had a visit from our Partner in Education, the Livingston County Sheriff's Office! Deputy Jennifer Plummer shared her role in the department and described how the Livingston County Sheriff's Department helps protect our students, our school, and our community. Ms. Plummer encouraged students in 3rd & 4th grade to pursue careers in service such as law enforcement! Thanks for the visit Deputy Plummer. We will see you again next month! And thank you Livingston County Sheriff's Department for partnering with Chula School.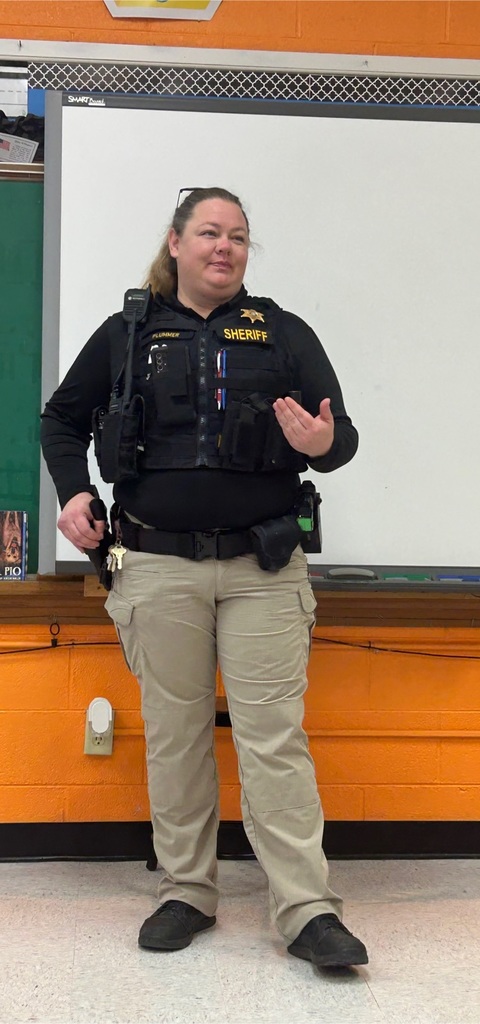 Join is for our first Lunch & Learn on Monday, Jan. 9th from 11:00am-12:00 noon! We will be discussing ways to help your kids from home with iReady, IXL, and other programs the school is currently using. Lunch & Learn is an informational program for parents and community members who want to learn more about "hot" topics at school and the community. You may bring your own lunch or order a school lunch. If you want a school lunch please RSVP 660-639-3135 by 9:00 am. Lunch prices are $3.00

There will be a short meeting and practice for all Grades 3-6 basketball players on Thursday, Jan. 5th from 3:30-4:30pm. Season practices start Monday, January 9th. We must have a physical on file for all participants and you must have basketball shoes. No gym/running shoes are allowed on most floors. We have a great season planned!

A huge shoutout goes to OPT and all the parents who helped to provide a delicious meal for the faculty and staff at Chula School! We greatly appreciate your efforts to bring some "warm fuzzy" to us as we celebrate this Holiday season! You truly are the best!

Reminder: The Chula School Winter Christmas Program will be Wednesday, Dec. 14th at 7:00pm. Doors will open at 6:30pm. Students are asked to wear their Christmas attire. Students will report to classrooms at 6:46pm! We're looking forward to sharing with you a traditional "White Christmas".

Kindergarten have pulled out the iPads to reinforce learning and begin their iReady testing! This is their first time using them and they love it!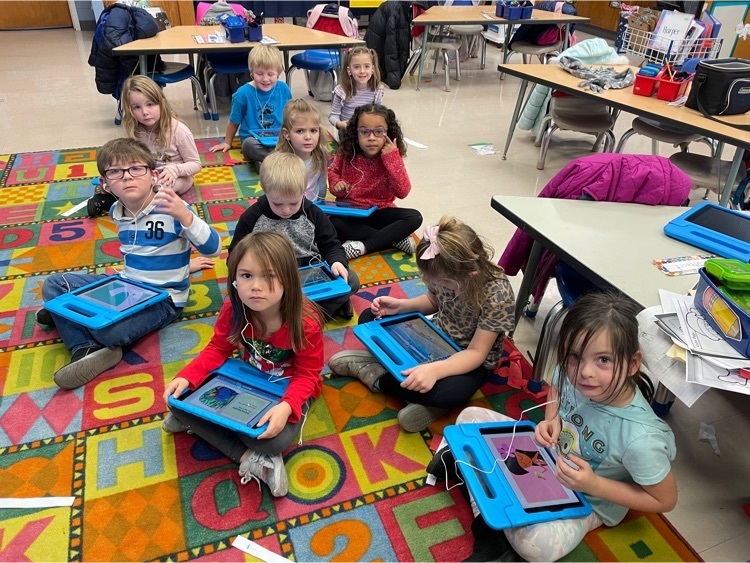 We had fun playing reindeer games at lunch today! We used whipped cream to create Santa's beard on John, Dewayene, and Marley and their siblings had to shave it off! Game two was a bit more challenging and involved everyone. Using a candy cane to hook another candy cane is way more difficult than it looks! #reindeergames #Bobcatstyle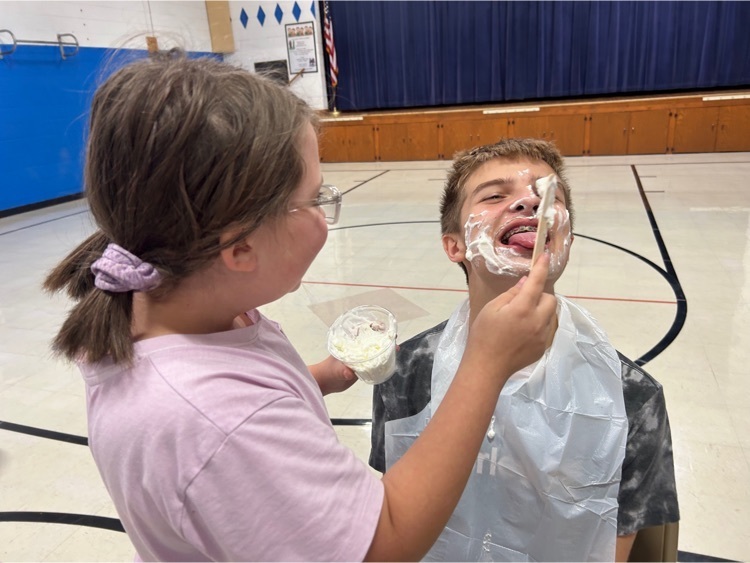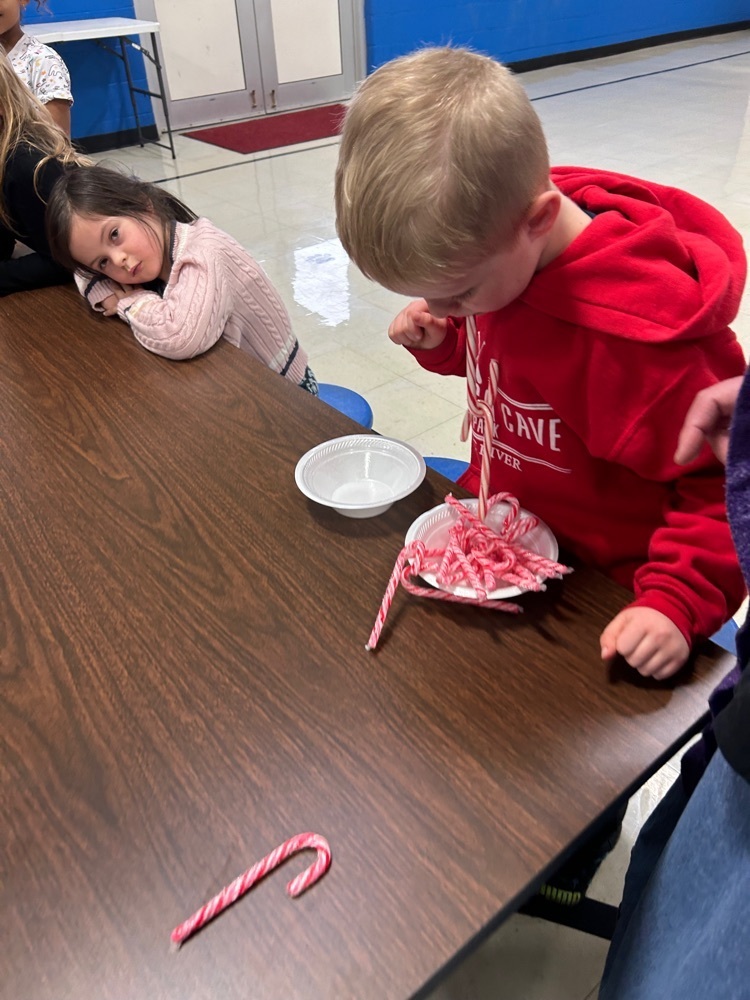 Congratulations to two of our Preschool Bobcats who were caught being good last week. McCormick Hamer was helpful in class and was recognized for his good citizenship by his teacher! Tinsley Kennedi was also recognized by her teachers for being a good citizen because she was listening and following directions. Keep up the great work Bobcats because we are watching you!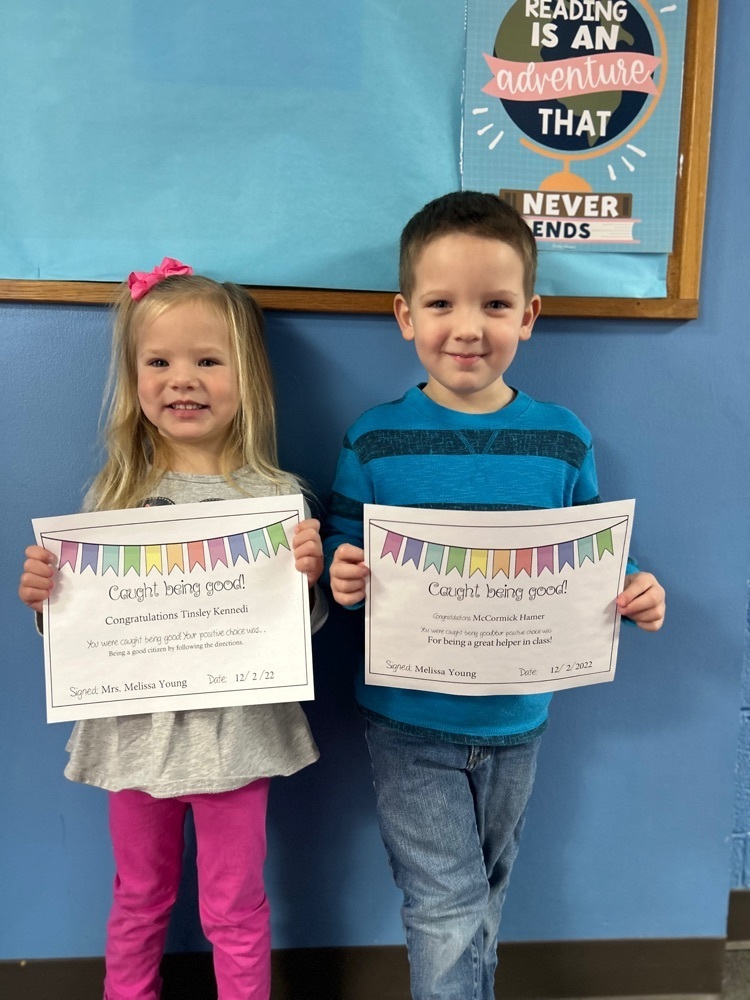 FYI: The railroad tracks in downtown Chula are officially closed. Please be prepared for this.

Get your Bobcat t-shirt! Orders will go in at the end of the month in hopes of receiving them before Christmas. You may order in dark grey or Royal Blue!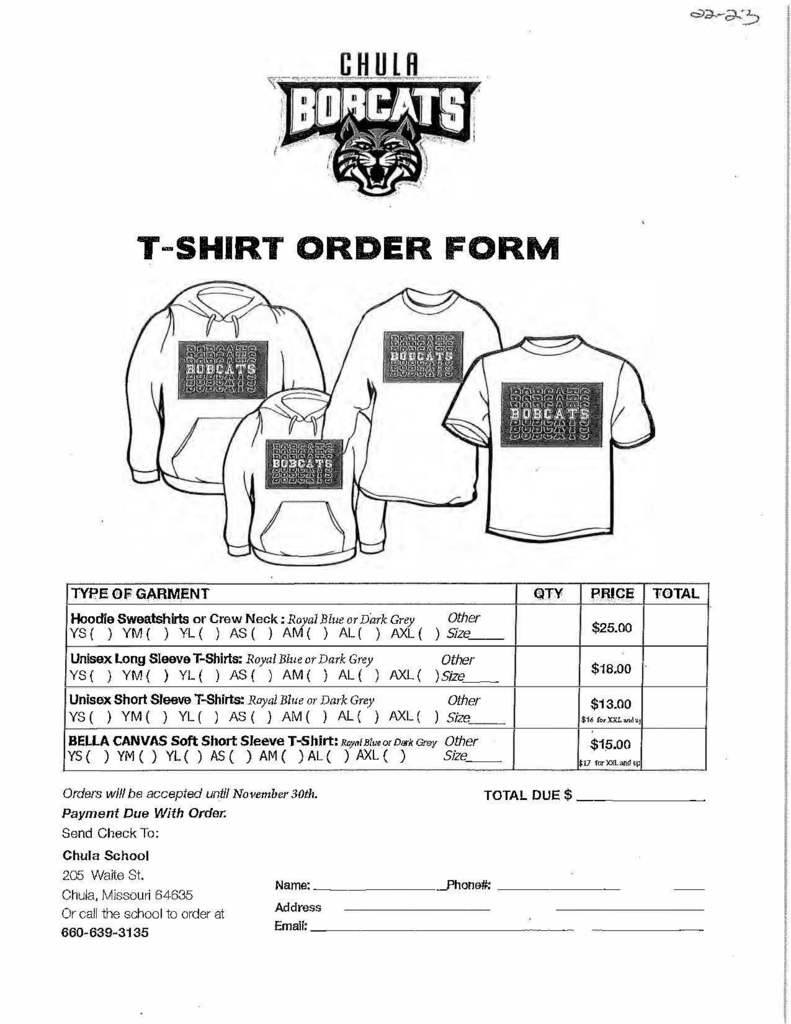 Mrs. Gregory's 1st & 2nd grade class traveled to the Livingston County Library to hear about what the Livingston County Children's Library has to offer. Students learned how to pick out books, take care of books, and what they need to get a library card from the library. Students heard a story read by the librarian too! Thank you Livingston County Children's Library for allowing Chula School to visit!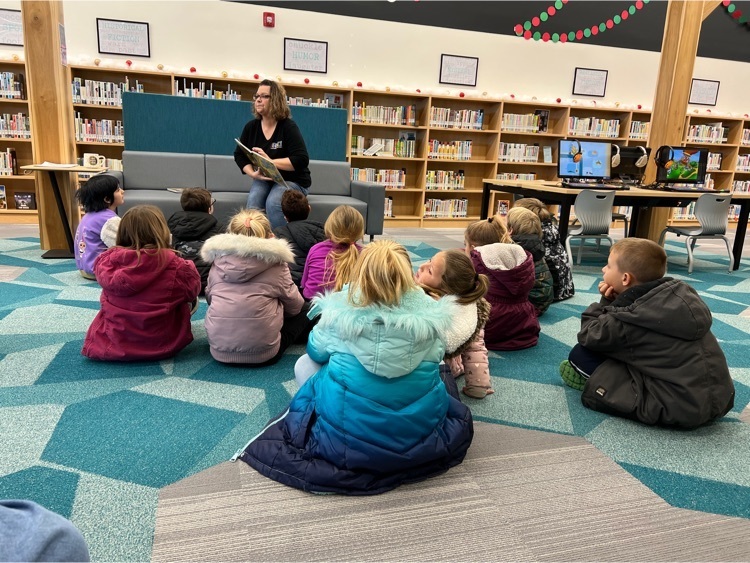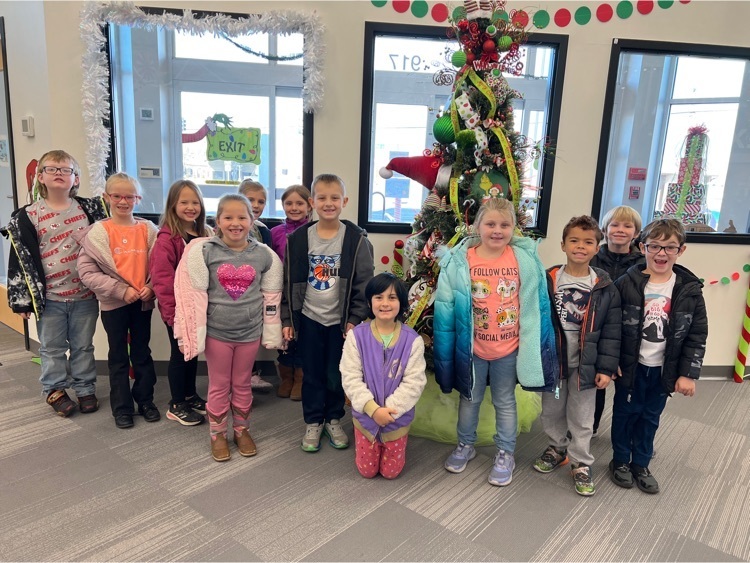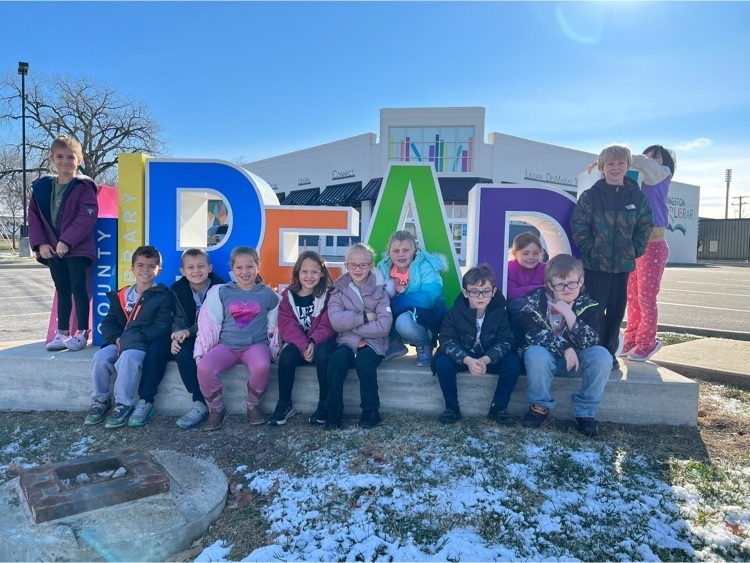 Literacy Night will be held on Monday, Nov. 21st. We will be serving soup and sandwiches from 5:30-6:00pm. Classroom activities will begin at 6:00pm. And the OPT meeting will be held in the cafeteria at 7:00pm. Last chance Book Fair will be open from 5:30-7:30 in the library. Come join us it will be an adventure!