Congratulations to two of our Preschool Bobcats who were caught being good last week. McCormick Hamer was helpful in class and was recognized for his good citizenship by his teacher! Tinsley Kennedi was also recognized by her teachers for being a good citizen because she was listening and following directions. Keep up the great work Bobcats because we are watching you!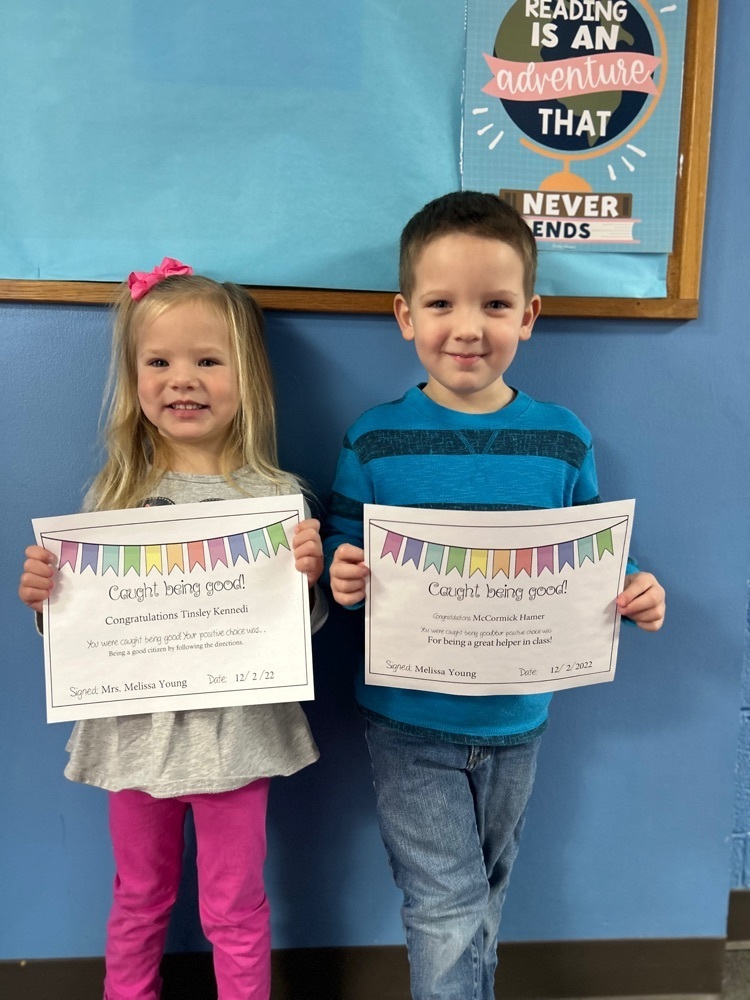 FYI: The railroad tracks in downtown Chula are officially closed. Please be prepared for this.

Get your Bobcat t-shirt! Orders will go in at the end of the month in hopes of receiving them before Christmas. You may order in dark grey or Royal Blue!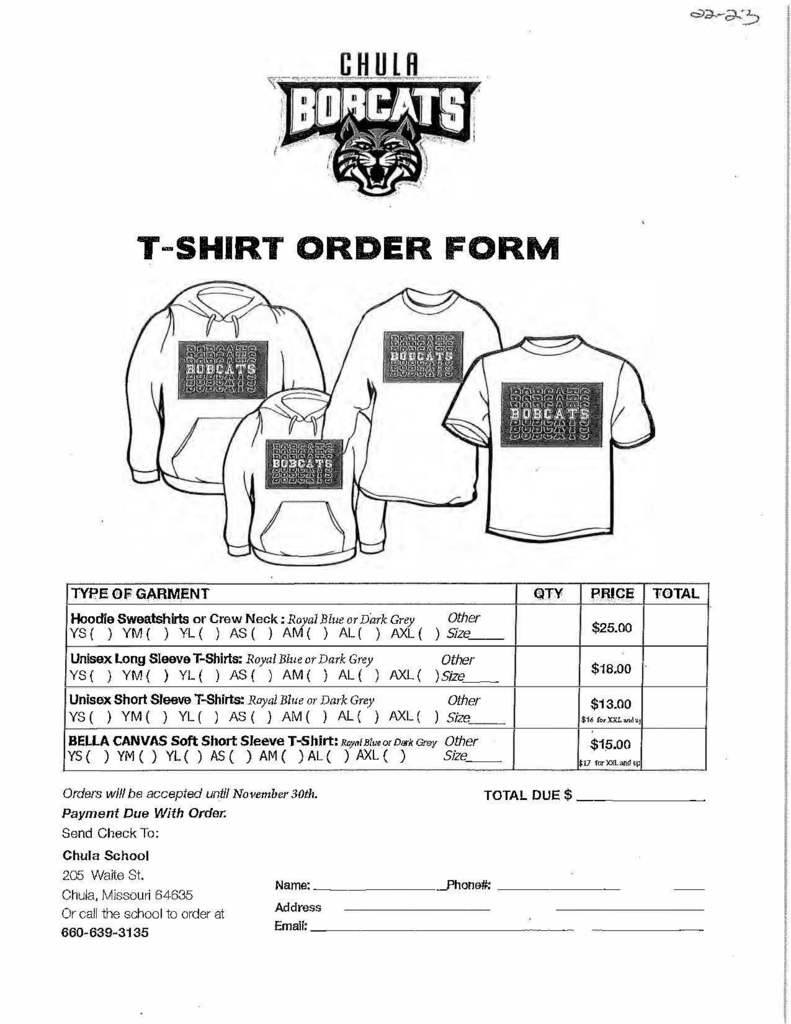 Mrs. Gregory's 1st & 2nd grade class traveled to the Livingston County Library to hear about what the Livingston County Children's Library has to offer. Students learned how to pick out books, take care of books, and what they need to get a library card from the library. Students heard a story read by the librarian too! Thank you Livingston County Children's Library for allowing Chula School to visit!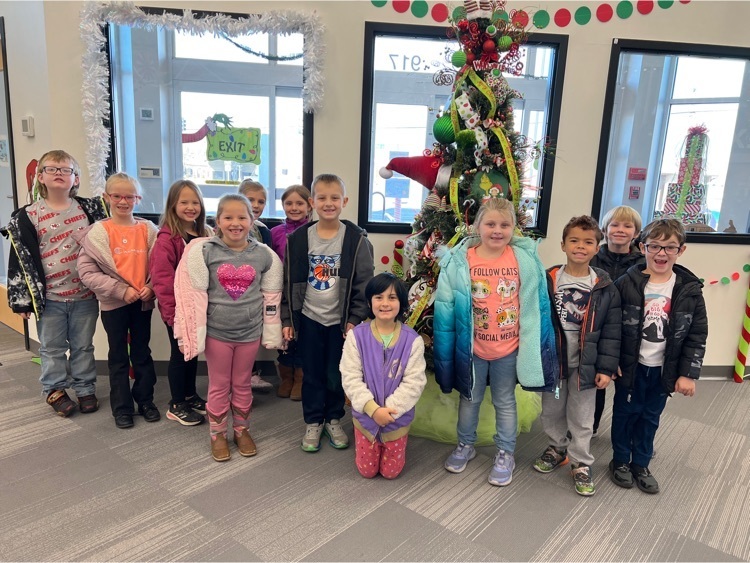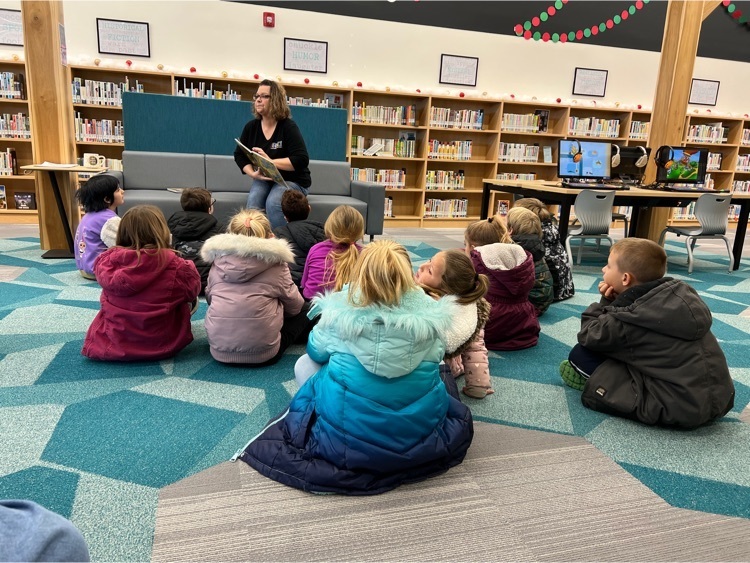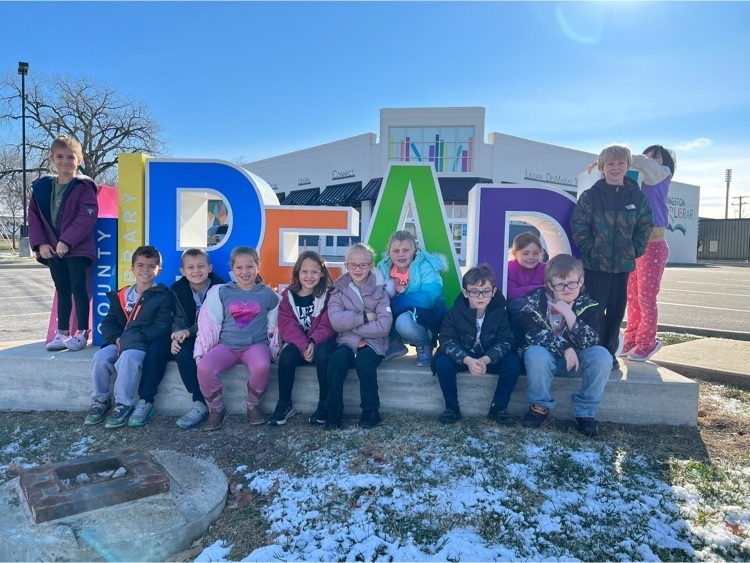 Literacy Night will be held on Monday, Nov. 21st. We will be serving soup and sandwiches from 5:30-6:00pm. Classroom activities will begin at 6:00pm. And the OPT meeting will be held in the cafeteria at 7:00pm. Last chance Book Fair will be open from 5:30-7:30 in the library. Come join us it will be an adventure!

During the final weeks of November, Chula School students and teachers are reflecting on what we are grateful for in class. We would love to hear from our valued families about what you are grateful for at Chula Elementary School. Please take a brief moment to express your gratitude to our amazing staff by filling out this form. Your words of appreciation make a great impact on our climate and culture. Thank you!
https://forms.gle/aA5SGaNfLy5LFJxB6

Parents: As a reminder at drop off and pick up ALL vehicles should remain in line on the southside (closest to the building) of the parking lot. For the safety of our students, we ask that you NOT pull in on the north side of the drop off lane and let students out. We will be temporarily placing cones on the north side to help guide this. Again, our primary concern is the safety of students. Thank you for your cooperation!

Road Closure: According to MoDOT Route K at the railroad tracks just south of town will be closed from Nov. 16- Nov. 23! This will impact bussing to and from school. Please have students on the East Route (Bart's Bus) ready five minutes early! Also, expected students to arrive home after school about 20 min tires later than normal. We will still transport students but they are taking the "long way" to and from school this next few days!

Join us next week for a week full of Literacy activities as we kick off our Annual Book Fair!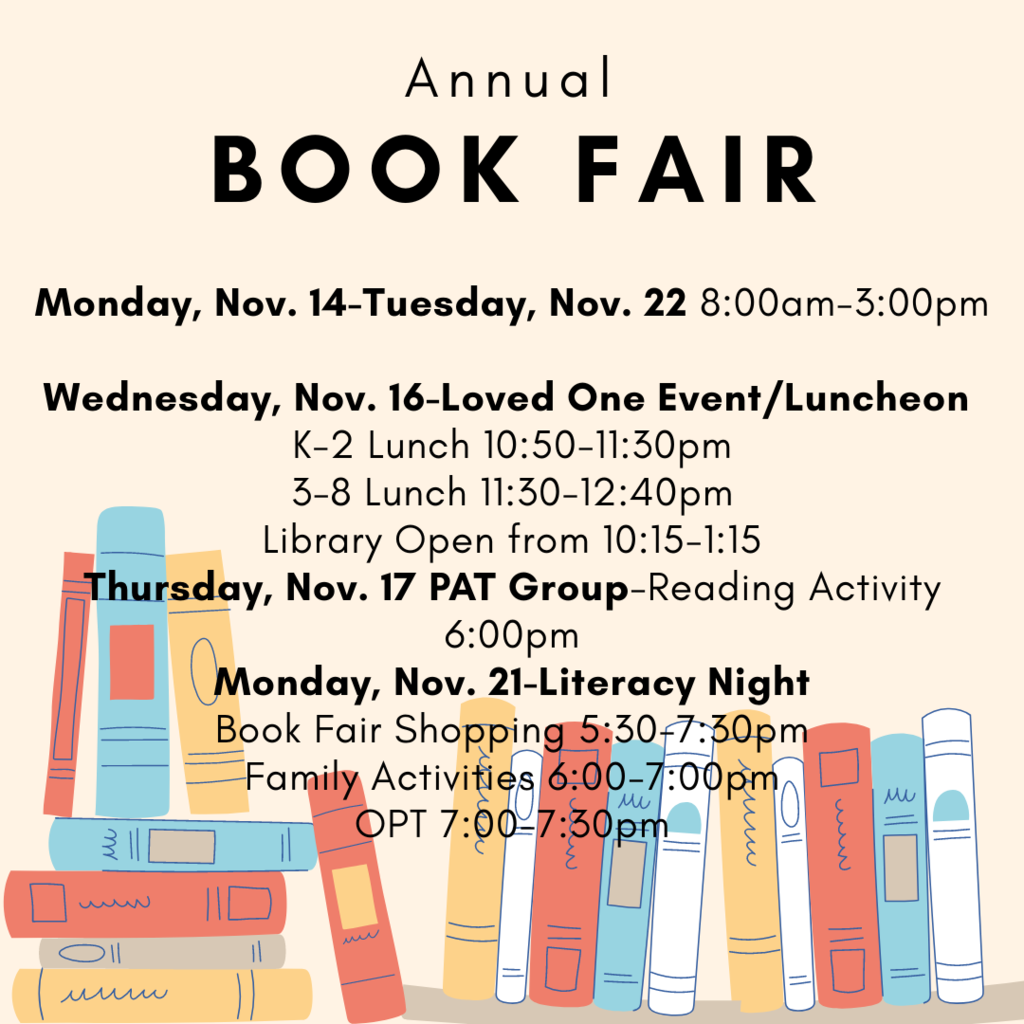 Thank you to our local Veterans for your service. We appreciate you!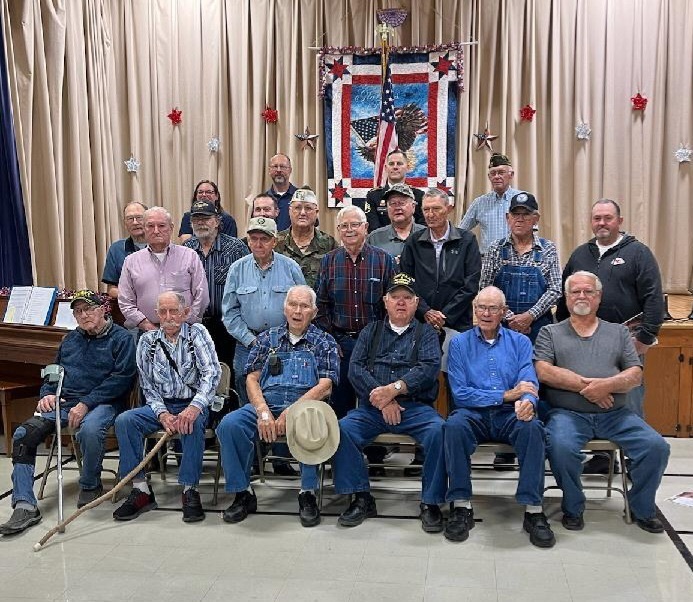 5th & 6th grade are hard at work in Math class learning how to add and subtract decimals using money!

Reminder: No School Monday, Nov. 7! There will be basketball practice from 3:30-5:00pm. Our last game is Tuesday starting at 6:00pm. We will be recognizing 8th grade players in between games!

There will be no practices after school today! Rest up, Bobcats! Cheer practice Friday 3:30-5:00pm. Basketball Practice Monday, Nov 7th 3:30-5:00pm

Look at all the Chula School goblins. It was a spooktacular good day!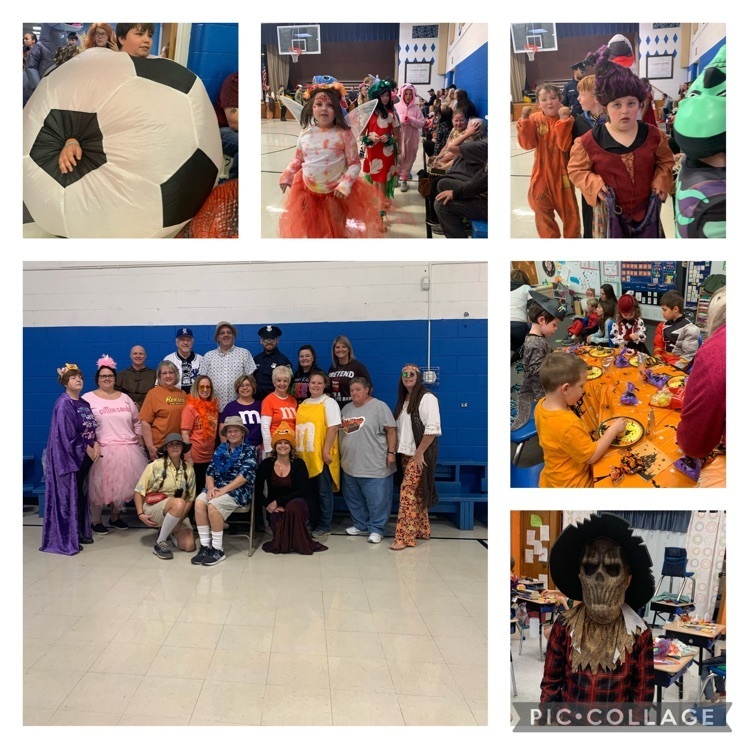 There will be no basketball or cheer practice today. Practice resumes as normal on Tuesday. Game against Tina Wednesday, Nov 2 starts at 6:00pm. Bus leaves at 4:15pm. Players will stay after school.

Fall Parties will start at 2:30 today. At 3:00 we will parade around the gym. The public is welcome to join us for our costume parade.

Don't forget Calvary Baptist Church is sponsoring a "Trunk or Treat" Friday, October 28th from 5:00-6:00pm in the school circle drive! Hope to see all of Chula's littlest and biggest goblins there!

Join the Bobcats as they take on the Breckenridge Bulldogs Thursday, October 27th. Girls game starts at 6:00pm and boys game will follow. We will have a $1 baked goods raffle and concessions available to the public. Go Bobcats!

Tuesday, October 25th we host the Laredo Tigers in a basketball dual. Girls game starts at 6:00pm and boys will follow. We will have a $1 baked goods raffle. Concessions will be available on site. Wee hope to see you as we cheer on our Chula Bobcats in our first home games of the season.